When selecting a pv inverter manufacturer, it's critical to remember to take into account the level of quality, customer service, warranties, and other variables. The things to think about before making a decision are covered in this blog post!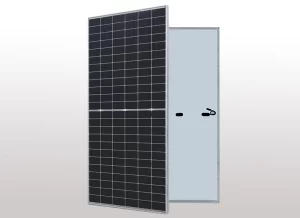 What factors are there?
There are a few considerations to make while picking a solar inverter manufacturer. It's crucial to first choose the kind of system you want. You only need a modest converter that plugs into the grid if you are using solar energy to power your house. However, a larger inverter is required if you wish to use your solar power to power your automobile or another device.
The caliber of the inverters is another factor. Not all inverters are made equal, and some can have inferior parts that could lead to issues in the future. Additionally, it is crucial to confirm that the inverter manufacturer offers a strong guarantee in the event that something goes wrong.
Choosing an pv inverter firm like SAKO, which can assist you in integrating your solar system into your overall energy plan, is crucial. Some businesses can offer knowledgeable guidance on how to best configure your solar system for the greatest outcomes.
How Do I Pick The Best Manufacturer Of Solar Inverters?
A few aspects need to be taken into account when considering to buy a pv inverter. The first thing you should check is the reputation of the inverter manufacturer you select. Finding an inverter manufacturer with a broad selection of products is the second thing you should do. Third, check to see if the inverter manufacturer has a strong customer service division.
Customer service provided by the business is a different consideration. You want a manufacturer who is prepared to assist you with any problems that might emerge. Finding an pv inverter manufacturer with a solid web reputation is crucial, too. This will demonstrate to you their credibility and track record of producing high-quality goods.
Then, you should think about the inverter's cost. Last but not least, check to see if the inverter manufacturer has a solid warranty program. You may choose the ideal inverter manufacturer by taking these variables into consideration.
Conclusion
Planning carefully and choosing the right inverter are necessary when making a pv inverter investment. Sadly, not all inverters are created equally, and choosing the incorrect one will increase system costs. We'll go over some of the most crucial factors to take into account when choosing an inverter for your particular needs in this piece. SAKO is quite experienced and has accomplished a lot in this field. Please don't be afraid to contact SAKO if you have any queries or worries. The piece of writing has been read.