The market is flooded with hundreds of different models of inverters, it's difficult to choose which one is best for you. This blog will help you narrow down your selection based on the size of your PV system and which pv inverter manufacturer you want to choose.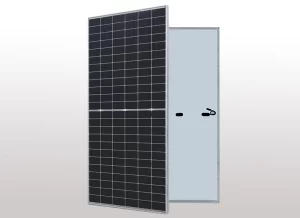 -PV Inverters Explained
If you're looking to install solar panels, you'll want to know about PV inverters. PV inverters are the heart of your solar installation and are responsible for switching electricity from the sun into usable forms like AC or DC power. There are different types of PV inverters, so it's important to choose one that is right for your needs. Here are four things to consider when choosing a PV inverter:
Watts Per Hour (WPH)
The first thing to consider is watts per hour (WPH). This figure tells you how many watts an inverter can produce per hour. You'll want an inverter with a high WPH if you plan on using it frequently, as it will help ensure smooth operation.
Maximum Power Output (MPO)
The second thing to consider is maximum power output (MPO). This figure tells you how much power the inverter can output at once. If you're planning on installing larger solar panels or using more than one inverter, you'll want an MPO that is high enough to accommodate your needs.
Current Rating/Amps
The third thing to consider is the current rating/amps. This figure tells you how much current the inverter can handle before starting to suffer from overheating or damage. Make sure your chosen inverter has a current rating/amps that meet your needs!
The news about SAKO
PV from solar energy Every August, for three days, the World Expo show is held in the Guangzhou Expo (Area A, China Import & Export Fair Complex, Guangzhou, China). 2022 is no different. This worldwide fair, which ran from August 9 to August 11 under the pressure of Covid 19, attracted professionals from related businesses from both home and abroad for interaction and trade. While Sako's commitment and aspirations are consistent with this worldwide expo's goal of integrating a global platform for market resources. In addition to showcasing our newest goods and innovations, Sako attended the expo to look for further chances for collaboration. The other exhibitors and attendees looking for the best items were astounded by our booth, which was located in Hall 4.1, C527, with our products displayed and our experience on display.
Conclusion
Want to purchase or rent a solar inverter? You've arrived at the ideal location. This article introduces SAKO the leading manufacturer of solar inverters. You may start saving money on your electricity costs at last if you get in touch with us, sit back, and relax while we handle everything else.