For the off-grid solar panel kit you choose to be deemed a good investment, it must be able to meet your needs. To discover the best off-grid solar panel kits for your unique needs, we cover everything you need to know in this blog.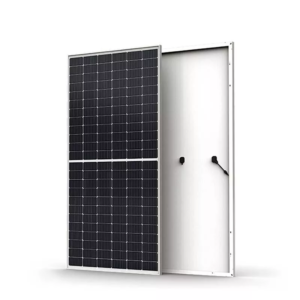 What are off-grid solar panel kits?
A device called an off-grid solar panel kit aids in converting energy from a renewable source, such as solar or wind, into usable electricity. When the grid goes down or if you need a little additional electricity, this can be useful if you have a source of power that is intermittent or unstable, like solar and wind.
How to select the ideal off-grid solar panel kits?
Your needs will determine which kit is ideal for you. We have compiled a list of things to take into account when choosing an off-grid solar panel to help with the decision-making process.
How much energy do you use? Costlier than a solar panel that can only provide low wattage outputs is one that can manage large power demands.
What backup requirements do you have? Consider your demand for backup power and whether a solar panel kit with numerous outputs is required.
What financial range are you open to? The cheapest kit is not necessarily the best choice. Panels of higher caliber frequently have superior performance and longer lives.
Do you have any queries regarding particular off-grid solar panel kits? Any queries you may have regarding particular inverters or the complete off-grid power conversion procedure are welcome at SAKO!
What are the advantages of an off-grid solar panel kit?
Your home, place of business, or car can all benefit from an off-grid solar panel kit. Here are a few examples:
Lowers Your Energy Expenditures: By supplying power when and where it is most required, a solar panel and inverter can lower your energy bills. An inverter, for instance, can help you prevent blackouts and keep your appliances running during periods of high demand if your power supply is unpredictable.
Offers Backup Power: In the event of a power loss, a solar panel can also offer backup power. This may be significant if you use essential devices or equipment that depends on consistent power sources.
An off-grid solar panel can also be used to create electricity, which makes it ideal if you want to boost your solar energy production or power a small wind turbine.
Conclusion
Anyone trying to live sustainably needs an off-grid solar panel kit as a key piece of gear. They can lower your carbon footprint, lower your electricity costs, and give you peace of mind knowing you have backup power in case of an emergency. Get in touch with SAKO and choose the ideal model for your requirements if you're interested in testing out an off-grid solar panel kit.