Are you ready to harness the power of the sun while keeping your wallet happy? Look no further than SAKO's unbeatable pricing on 80w solar panels! In today's blog post, we will dive into the world of renewable energy and explore how SAKO's competitive 80w solar panel prices can help you maximize your savings. Whether you're a savvy homeowner looking to reduce electricity bills or a business owner aiming for eco-friendly operations, this is an opportunity you don't want to miss.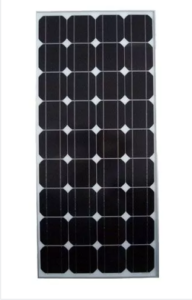 Introduction to SAKO
SAKO is a professional manufacturer engaged in developing, producing, and selling power & solar energy products. With 29 years of industry experience, core technologies, and multiple factories, SAKO can provide you with complete solar energy storage system solutions.
We manufacture various products include home inverters, solar inverters, solar panels, lithium battery packs, and solar energy storage systems. Because we manufacture all components of solar systems, we have an
advantage in terms of cost control and quality control.
Why Choose SAKO's 80w Solar Panels?
When it comes to solar panels, there are a lot of factors to consider. However, one of the most important things to look at is the price. SAKO's 80w solar panels are some of the most competitively priced on the market. In addition to being affordable, they are also high quality and efficient.
SAKO's 80w solar panels are made with high-quality materials that make them durable and long lasting. They are also designed to be highly efficient, meaning that they will produce a lot of power while taking up less space. This makes them perfect for those who want to save money on their electricity bill but don't have a lot of space to work with.
Tips for Choosing the Right Type of 80w Solar Panel
Here are a few tips to help you choose the right type of 80w solar panel:
Know your power needs: The first step is to determine how much power you need from your solar panel. This will help you narrow down your options and choose a panel that can meet your needs.
Consider your budget: SAKO's solar panels can range in price, so it's important to consider your budget when making your selection.
Consider the size of the panel: Another important factor to consider is the size of the solar panel. You'll need to make sure that the panel will fit in the space you have available.
Conclusion
Investing in solar panels from SAKO is a great way to save on electricity costs and reduce your carbon footprint. With competitive pricing and a wide range of products, you can find the right panel for your needs without breaking the bank. So if you're looking to maximize savings while helping to protect our environment, make sure to check out SAKO's impressive selection of 80w solar panels today!