Are you ready to revolutionize your business's energy efficiency? Look no further than SAKO, your trusted partner in optimizing energy consumption and reducing your carbon footprint. We specialize in providing cutting-edge power solutions that not only help businesses maximize cost savings but also pave the way towards a greener future.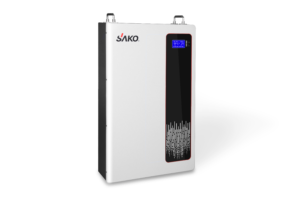 Introducing our pride and joy: the 100W portable solar panel. Carefully crafted to enhance energy efficiency, this remarkable technology harnesses the limitless potential of clean and renewable solar power. By seamlessly integrating our solar panels into your operations, you'll take significant strides in reducing your reliance on traditional energy sources while enjoying the countless benefits of sustainable power generation.
With SAKO by your side, you can unlock a world of possibilities. Say goodbye to soaring energy bills and embrace a brighter, more environmentally conscious future. Experience the thrill of minimizing your carbon footprint while maximizing your bottom line. Trust in SAKO, and together, we'll embark on an exciting journey towards a more energy-efficient tomorrow.
Leveraging SAKO's Expertise in Providing Energy-Efficient Power Solutions
SAKO has a proven track record of delivering energy-efficient power solutions to businesses. With our expertise in the industry, we understand the importance of reducing energy consumption without compromising performance. Our 100W portable solar panel is engineered to provide businesses with a sustainable and efficient energy source, helping them optimize their energy usage and decrease their environmental impact.
Highlighting the Features of the 100W Portable Solar Panel
The 100W portable solar panel from SAKO offers a range of features that contribute to its energy efficiency. Let's explore some of its key features:
Superior Back Sheet Design for Enhanced Weatherproof Performance
Our solar panel is equipped with a superior back sheet design that enhances weatherproof performance. This design ensures that the panel can withstand various environmental conditions, including rain, snow, and extreme temperatures. By providing reliable protection against the elements, our solar panel maintains consistent performance and durability over time.
Advanced Junction Box for High Electric Safety and System Voltage Compatibility
The junction box of our 100W portable solar panel is engineered with advanced technology to prioritize electric safety. It features high-quality diodes and is capable of handling system voltages up to 1500V, ensuring safe operation and compatibility with different power systems. This advanced junction box design provides businesses with peace of mind regarding electrical safety.
Highly Efficient Cells for Maximum Power Generation, Even in Low Light Conditions
Efficiency is a key focus of our solar panel design. The highly efficient cells incorporated into the 100W portable solar panel enable maximum power generation, even in low light conditions. This ensures that businesses can make the most of available sunlight and optimize energy production throughout the day. Our solar panel harnesses solar energy effectively, resulting in increased energy efficiency.
Durable and Environmentally Friendly Materials for Long-Term Sustainability
We prioritize sustainability in the materials used for our solar panel. The durable construction and environmentally friendly components ensure long-term sustainability. With features such as an anti-reflective coating on the glass to increase module efficiency and self-cleaning capability, our solar panel minimizes maintenance needs and maximizes its lifespan, contributing to long-term energy efficiency.
Promoting Green Practices and Cost Savings for Businesses
By incorporating SAKO's 100W portable solar panel into their energy systems, businesses can embrace green practices and enjoy substantial cost savings. Solar power reduces reliance on traditional energy sources, resulting in lower electricity bills and long-term savings. Additionally, using renewable energy sources helps businesses achieve their sustainability goals, demonstrating corporate social responsibility and enhancing their reputation.
Conclusion
In conclusion, SAKO's 100W portable solar panel is a valuable asset for businesses seeking to enhance their energy efficiency. With features such as a superior back sheet design, advanced junction box, highly efficient cells, and sustainable materials, our solar panel optimizes energy usage while promoting environmental sustainability. Partner with SAKO to unlock the benefits of energy efficiency and embrace clean, renewable power for your business.