Off-grid solar power systems enable individuals to use renewable energy to power their communities without relying on the electrical grid. This article explains why off-grid solar power systems are the energy of the future.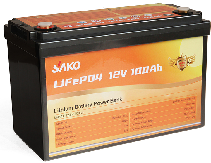 How can we benefit from off-grid solar power systems?
Typically, photovoltaic arrays of solar cell components, solar charge and discharge controllers, battery packs, off-grid inverters, DC loads, and AC loads make up off-grid solar power generating systems. Under illumination, the photovoltaic array transforms solar energy into electrical energy, powers the load via the solar charge and discharge controller, and charges the battery pack simultaneously. Under darkness, the battery pack powers the DC load via the solar charge and discharge controller. In addition, the battery must directly power the independent inverter to give power to the alternating current load by converting the direct current from the battery into an alternating current.
The Benefits of SAKO's Off-Grid Solar Power Systems
People don't need to rely heavily on the grid to power their houses or businesses.
They are more dependable since they don't rely on power networks that might malfunction or be affected by the weather.
Finally, because off-grid solar systems don't depend on fossil fuels to provide power, they are more environmentally friendly.
The Various Off-Grid Solution Types
One of the most well-liked and useful renewable energy sources is solar energy. Several various off-grid solar power options may be used in any place.
A small-scale community solar project is one kind of off-grid solar power option. This entails installing solar panels on the rooftops of several residences or commercial buildings in a neighborhood and pooling the power produced. This kind of initiative is ideal for tiny towns that lack the room to erect massive solar panels.
Rooftop solar systems are another common kind of off-grid solar power alternative. This entails mounting solar panels on the roofs of your house or place of business and utilizing the energy they produce to power your electronics. People who wish to reduce their carbon footprint and save money on energy costs should consider rooftop solar systems.
In rural areas, various off-grid solar power solutions may be deployed. Small battery backup systems and off-grid solar inverter solutions are two examples of these systems.