The Sako Lifepo4 Portable Battery's advantages and disadvantages will be covered in this blog post. Is it compatible with all kinds of devices? What about the environment? How much time can it last? Find out now!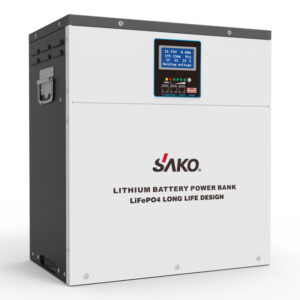 A Lifepo4 battery: what is it?
A high-capacity portable lithium-ion battery pack called the Lifepo4 can be used to power machines like Segways, golf carts, and drones. Its battery life is greater than that of many other portable lithium-ion batteries, lasting up to 12 hours.
Lifepo4 was built using cutting-edge technology and features a sturdy design. Additionally, it is simple to use and includes an integrated charging system that enables speedy battery charging.
The Lifepo4 is the ideal option for you if you're looking for a high-capacity, portable lithium-ion battery pack that has a long lifespan.
How come a Lifepo4 battery pack is used?
Compared to the majority of portable lithium-ion batteries, Lifepo4 battery packs have a longer battery life. The Lifepo4 battery pack has a 10-hour maximum runtime in bright sunlight and a 5-hour maximum runtime in total darkness.
A Lifepo4 battery pack takes around 2-3 times as much energy as a typical laptop. For this reason, the Lifepo4 battery pack is ideal if you intend to use your laptop while on the go.
Additionally portable and lightweight, the Lifepo4 battery pack. It can even be used to charge portable electronics.
What precautions should you take when using a Sako lifepo4 battery?
When it comes to upgrading your lifestyle, there are few things as rewarding as making that switch yourself. And one of the most affordable ways to do so is by using Sako Lifepo4 batteries.
There are a few precautions you should take when using these batteries, however. First and foremost, be sure to read the product manual thoroughly before using the battery. This will help you understand how to properly charge and use the battery. Additionally, make sure you always have a backup battery on hand in case yours fails. Finally, be aware of your surroundings while using the battery; never leave it unattended or allow children access to it.
In summary
The Lifepo4 Portable Li-Ion Battery Pack's battery life will be covered in this article. We'll concentrate on SAKO's Lifepo4 lithium-ion portable battery pack. We sincerely hope that this article has provided you with a better understanding of the battery life and charging capabilities of this specific product.