Today, solar energy is a popular choice for renewable energy. The planet's environment may be damaged by increased pollution and global warming, so people are turning to renewable energy sources – mainly solar energy. Therefore, there are many benefits to using an off-grid solar inverter that can convert solar energy. Here are the main reasons why people should choose a SAKO off-grid inverter: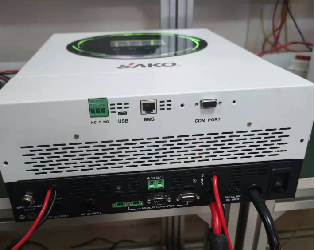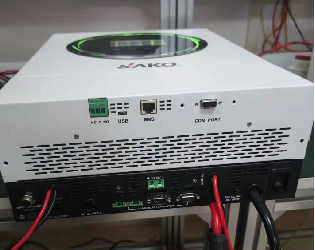 Introduce
Inverters, solar charge controllers, automatic generator starting modules, and system control boards are the four main modular components that make up off-grid inverters. These components are organized into manageable building blocks.
The off-grid solar inverter is a system that is not connected to the public electricity grid, as its name suggests. The battery stores the direct current produced by the solar panel before being delivered to the off-grid inverter for inversion. Direct alternating current is a possibility. Either the load or the storage battery can be utilized with it. It can meet power demand anytime, everywhere, and is ideal for isolated locations without power network coverage, including deserts, plateaus, and deep forests.
Features of a Good Off-Grid Solar Inverter
A good off-grid solar inverter also has many other characteristics.
High quality and complete functions.
An off-grid solar inverter should have a good warranty to have confidence in its performance.
Long service life
High power and fast discharge.
Off-grid inverter using Sako
Sako's off-grid inverters are designed to improve power quality. They also have features that make them ideal for use in remote or hard-to-reach areas.
Some of SAKO's off-grid inverters include SUNON PRO 3.5KW/5.5KW, SUNON PLUS 3.5KW/5.5KW, and SUNPAX 5.5KW. These inverters have a built-in 100A high-voltage MPPT solar charging function and can connect up to 5000W components. They all support working without batteries, reducing battery drain.
Conclusion
SAKO products are popular for their stable quality and good service. With its rich experience, strong R&D capabilities, and good reputation, SAKO provides users with reliable solar energy products and services.