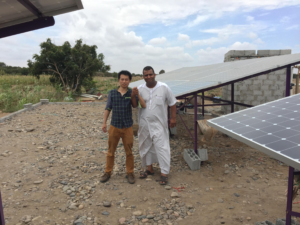 As the world becomes more eco-conscious, more homeowners and businesses are opting to go off grid with solar systems. With the increasing demand for power, having a reliable and efficient solar energy storage system is essential. Fortunately, SAKO offers the best off grid solar kits suitable for home and commercial use, enabling you to solve your power shortage problems and stay off the grid.
What is SAKO?
SAKO is a renowned brand that offers products available in over 50 countries, including UAE, Yemen, Indonesia, and beyond. The company specializes in providing top-quality off-grid solar systems designed to enhance the sustainability of homes and businesses, with installations ranging from DC$AC solar pump systems to solar storage systems.
Best Off Grid Solar Kits
In choosing the best off grid solar kit, it is crucial to consider the inverter. For basic power needs like lights, TVs, and fans, modified sine wave inverters will work. But if you plan to power appliances like refrigerators or air conditioners, you need a pure sine wave inverter.
Also, knowing the total power usage of your loads is important, as the inverter output power should be higher than the load power required for it to function correctly. Lastly, setting a budget helps determine the extra functions you might require in a solar inverter system, such as an MPPT or PWM type solar charger built-in, parallel function, WiFi, and many more.
Fortunately, SAKO solar inverters come optional for parallel operation up to 6-9pcs, including SUNSEE 5KVA, SUNPAX 5.5KW, SUNPOLO 5KW/6KW/8KW, SUNSEE AMERY 3KVA/5KVA.
With these options, SAKO can provide you with an off-grid solar system that is the best fit for your power needs and budget.
SAKO Solar Kits for Home
For homeowners, SAKO provides the best off grid solar kits that are perfect for powering all types of residential applications. From basic home appliances such as lights and fans to powering refrigerators and air conditioners, SAKO has the right solar kit for you.
SAKO Solar Kits for Business
For businesses, SAKO also offers the best off grid solar kits built to meet commercial-grade requirements. Whether you need to power a warehouse or a production facility, SAKO got you covered with top-quality solar kits designed specifically for these purposes.
Conclusion
Going off-grid with solar systems can save you money and reduce your carbon footprint, but you need a reliable and efficient off-grid solar kit to make it possible. SAKO is a reputable brand with diverse off-grid solar options suitable for different types of applications. With SAKO's Solar Energy Storage Systems, you don't have to worry about power shortages anymore. Get in touch with SAKO customer service today for more information on how to get started with your off-grid solar kit.