The abbreviation "BMS" means "Battery Management System." This method ensures the battery is always at the optimal amount of charge. In this way, the battery's life and performance are protected from being negatively impacted by either excessive or insufficient charging.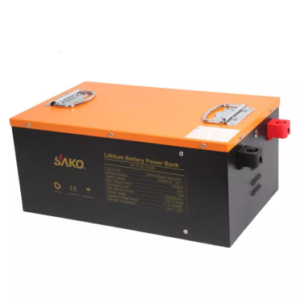 Introduction
Lithium-ion batteries are without a doubt the way of the future when it comes to storing energy. They can store a lot of energy, last a long time, and are efficient. There are numerous advantages that BMS lithium batteries have over standard lead-acid batteries, which has contributed to their rise in popularity. These benefits include enhanced functionality, lighter weight, and longer service life.
What benefits can BMS lithium batteries offer?
Some of the benefits of employing a BMS lithium battery are as follows:
The primary advantage of a BMS lithium battery over a conventional battery is its lower environmental impact. BMSs can considerably cut down on energy loss as heat since they monitor and control the battery's state of charge.
A BMS lithium battery can shut down on its own if it becomes too hot or is damaged, preventing any harm to the battery or its users.
The BMS lithium battery has a long service life and is very durable, so it can guarantee the steady and reliable operation of the equipment.
Finally, a Battery Management System (BMS) can cut down on the price of a battery system by extending the life of the battery cells and ensuring that only necessary maintenance is conducted.
Conclusion
The BMS Lithium Battery is an excellent option for uses that call for long run times and high discharge rates. There is negligible pollution produced by BMS batteries when they are in use, further highlighting their eco-friendliness. BMS lithium batteries, known for their high standard of quality and low environmental impact, are rapidly gaining favor in the commercial and consumer markets. Investing in a SAKO battery is a good idea if you want a long-lasting battery that meets or exceeds industry standards.