An inverter is necessary if you're considering converting to solar electricity. This article explains the benefits of a solar inverter setting as well as what to look for when purchasing one.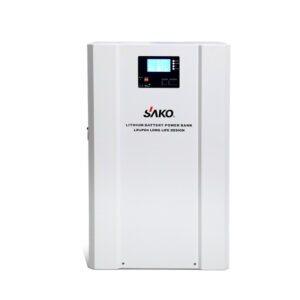 Why need a solar inverter setting?
The best way to convert solar energy into useful electricity is by using solar inverters. They are a useful tool for businesses and homeowners that want to benefit from solar energy.
You might wish to purchase a solar inverter for several reasons. Perhaps you live in a region with little sunlight or have a huge roof that can't support a solar panel installation. Your solar energy can be converted into usable electricity with the aid of an inverter.
Additionally, an inverter can lower your electricity costs. Although the initial investment in solar power is free, you will probably have to pay for the electricity produced.
Considerations when purchasing a solar inverter
There are a few things you should take into account when purchasing a solar inverter. Here are a few of the most crucial points to consider first:
Size: The size of the inverter is significant since it will affect the amount of power your system can produce. Make sure the inverter is big enough to handle your system's energy requirements.
Outputs: You should also check the inverter's many outputs to ensure that you can connect various devices to it. You may use this method to power everything from your home's AC unit to the battery in your RV or boat.
Built-in features: Some inverters include built-in functions like smart meter compatibility or solar tracking. These features make it simpler for you to utilize your inverter and ultimately help you save time and money.
Warranty: Lastly, be sure to look into the manufacturer's warranty. Specific inverters are accompanied by thorough warranties that cover both hardware and software malfunctions.
Conclusion
There are a few crucial elements you should take into account while purchasing a solar inverter. Read through our top suggestions before comparing pricing and features side by side to get the best solar inverter for your residence or place of business. Try SAKO if you're unsure which brand to select. It is a reputable firm that makes a variety of solar items.