Are you tired of sky-high electricity bills and searching for an affordable solution to harness the power of the sun? Look no further than SAKO, the ultimate choice when it comes to 80w solar panel prices. In a world where renewable energy is becoming increasingly crucial, SAKO stands out as a brand that combines affordability with top-notch quality. Join us today as we explore why SAKO is your go-to option for cost-effective solar panels that won't break the bank but will surely leave a lasting impact on both your wallet and the environment.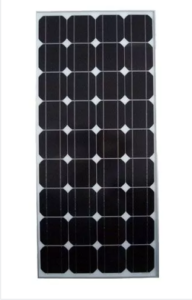 Introduction to SAKO
SAKO is a professional manufacturer engaged in developing, producing, and selling power & solar energy products. With 29 years of industry experience, core technologies, and multiple factories, SAKO can provide you with complete solar energy storage system solutions.
We manufacture various products include home inverters, solar inverters, solar panels, lithium battery packs, and solar energy storage systems. Because we manufacture all components of solar systems, we have an
advantage in terms of cost control and quality control.
How SAKO's Affordable Prices are Achieved
SAKO has been able to achieve affordable prices for our 80w solar panel products by utilizing a number of different strategies. One of the most important aspects of our business models is the focus on efficiency. SAKO has implemented a number of measures to ensure that their production process is as efficient as possible, which helps to keep costs down. In addition, we have also worked hard to establish strong relationships with suppliers, which allows us to secure favorable pricing on materials and components.
Another key factor in SAKO's ability to offer affordable prices is our commitment to innovation. We are constantly looking for ways to improve the efficiency of products and reduce manufacturing costs. This dedication to innovation has helped us stay ahead of the competition and maintain a leadership position in the 80w solar panel market.
Quality Assurance of SAKO's Solar Panels
When it comes to solar panels, quality assurance is of the utmost importance. That's why SAKO takes great pride in its solar panel quality assurance process.
Each and every SAKO solar panel is put through a rigorous quality assurance process that includes multiple inspections and tests. This ensures that each and every panel meets the highest standards of quality and performance.
Conclusion
SAKO is the perfect choice for affordable solar panel prices. Not only do we offer competitive prices, but we also provide excellent customer service and top-notch quality products. Whether you are looking to save money on energy bills or just want to reduce your carbon footprint, SAKO's 80w solar panel packs will give you the best value for your money.