In Turkey and Syria, one of the worst catastrophes this century has impacted millions of people and left thousands homeless after two dreadful earthquakes.
These earthquakes have made thousands of children and their families without homes and more susceptible to diseases and exploitation. The damage caused to the shelters and water infrastructure as well as the challenging winter weather, have raised the risk of developing hypothermia and waterborne diseases. Besides that, there is also a severe lack of food, blankets, warm clothes, fuel, medical aid, and other vital supplies in both countries, affecting the survival of victims after being rescued.
The Syria earthquake has triggered trauma to the present crisis in the region where families are facing problems in dealing with the physical and mental impact of this catastrophe as they are trying to survive the absence of shelters and food in below-zero temperatures. The Syria earthquake has caused further misery overwhelming the 12-year conflict and refugee crisis.
It is considered a wake-up call for humanity to take action and provide a helping hand to the victims.
SAKO's Contribution to the Middle East Region
SAKO has been working in the Middle East region for a long time and has worked closely with the local people, providing renewable energy solutions to the local communities. When the Syria and Turkey earthquakes hit, SAKO did not hesitate to offer its support to those in need. The company donated several to the affected communities to help them restore their lives.
All of us at SAKO would like to exhibit our deepest condolences to those who have been affected by this tragedy that occurred in Turkey and Syria earthquake. Our sincere sympathies to those who have lost their loved ones because of Turkey and Syria earthquakes.
We pray for the earliest possible recovery of those affected and for the restoration of the affected areas.
SAKO's Donations to the Affected Communities in Turkey and Syria Earthquake
Apart from financial support, SAKO's donations also included solar panels, lithium batteries, and solar inverters, which will help the affected communities to generate their own power and restore some sense of normalcy to their lives after Turkey and Syria earthquakes. The solar panels will provide electricity to households and businesses, while the lithium batteries and solar inverters will store the energy for use at night or during cloudy days. The donations will help the affected communities in Turkey and Syria earthquake to rebuild their homes, reopen their businesses, and restore their sources of income.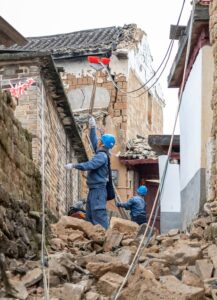 SAKO's Commitment to Social Philanthropy
SAKO's commitment to social responsibility and philanthropy is not new. The company has always been actively involved in charitable causes, supporting local schools, hospitals, and orphanages. SAKO believes that businesses have a responsibility to give back to their communities, and it has demonstrated this belief through its philanthropic efforts. The recent donations to the Turkey and Syria earthquake affected communities are just one example of SAKO's commitment to social responsibility.
If You Are Interested to be Part of Our Philanthropic Efforts
Should you be interested in getting to learn more about SAKO and its philanthropic efforts, or if you want to become one supporting the company's charitable causes, contact us through our website or social media channels. SAKO welcomes collaboration and partnership with individuals and organizations that share its values of social responsibility and community service. Together, we can make a positive change in the lives of those in great need.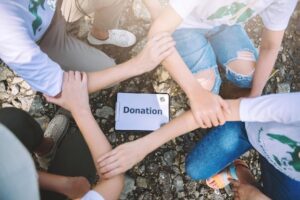 SAKO: A Leading Supplier of Power and Solar Energy Products
As a business that run for decades, SAKO has always been a perfect product and service supplier in terms of solar energy storage systems, as we have everything from batteries to solar inverters and solar panels with premium quality.
If you want to join our hands in offering help and support for all those affected by Syria and Turkey earthquake, or simply learn more about our solar energy systems or products, please get in touch with SAKO. We will be there to help you.