As our world becomes more technologically advanced, we constantly embrace new inventions that come with innovative thinking. For example, while the number of people choosing solar power as a clean and renewable energy source for power generation has increased significantly in recent years, so have new off-grid solar inverters! The following article explains the circumstances and reasons for choosing SAKO products.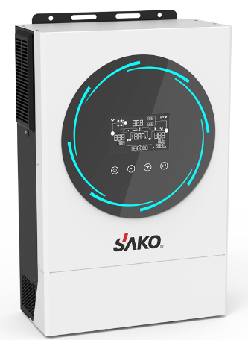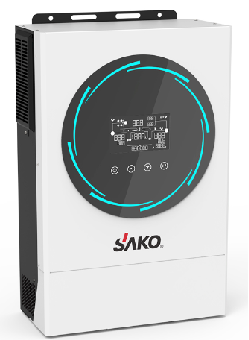 What is an off-grid solar inverter?
As the name suggests, an off-grid inverter is a system disconnected from the public grid. The DC electricity generated by the solar panels is first stored in the battery, and then the battery is sent to the off-grid inverter for inversion. The load can also be returned to the battery for storage, which is more suitable for remote areas without grid coverage, such as deserts, plateaus, and deep forests, and can provide power demand anytime, anywhere.
Why choose SAKO Off-Grid Solar Inverters?
When it comes to solar, there are many options. First, you must research different inverters and solar panels to go off the grid and use your electricity. A popular option is the SAKO off-grid solar inverter. Here's why you should consider one:
Reliability – SAKO has nearly 30 years of industry experience in developing power products such as inverters and is known for its reliability and performance.
Compact Design – SAKO inverters are small and compact, ideal for tight spaces or places where space is limited.
Advanced Features – SAKO's off-grid solar inverters have the advantage of supporting battery-free operation and reducing battery consumption.
SAKO is a manufacturer specializing in R&D, sales, and service of high-quality power and solar products. SAKO company and its products have export qualifications. SAKO has obtained ISO9001, ISO14001, CE, CB, CQC, and other certificates. SAKO products are popular for their stable quality and good service. With rich experience, strong R&D capability, strict quality control system, and innovative spirit, SAKO can provide users with reliable solar energy products and services.
Conclusion
Regarding solar energy, off-grid solar inverters are one of the most powerful tools for people to use clean energy in underserved power areas. The hidden advantages of SAKO's off-grid solar inverters are high quality and various features.