Solar power is becoming a more and more popular option for homeowners and businesses, but one of the biggest questions people have when purchasing or designing their solar system is which manufacturer to choose. In this article, you will learn the features of quality solar inverter manufacturers and some tips for choosing a good manufacturer.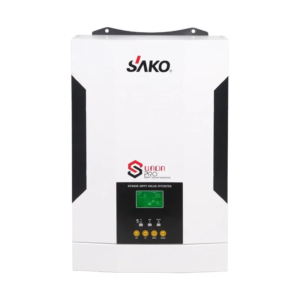 What is a solar inverter?
A solar inverter is a device that allows you to use the power of the sun to power your home or office. Solar inverters convert the direct current output of solar panels into alternating current, which your home or office can use to power electronics and appliances.
Features of quality manufacturers
When shopping for a solar inverter, it is important to look for a manufacturer with a good reputation. There are many factors to consider when choosing a solar inverter manufacturer, including quality control, customer service, and warranty coverage. Here are some features to look for when selecting a quality solar inverter manufacturer:
Quality control: A quality solar inverter manufacturer should have rigorous quality control measures in place to ensure that all products meet their standards. This means that the products are accurate and manufactured using high-quality materials.
Customer service: A quality solar inverter manufacturer should have a strong customer service department that can help you troubleshoot any issues you may encounter with your inverter. They should also be available to answer your questions and provide support during the warranty period.
Warranty coverage: A quality solar inverter manufacturer should have generous warranty coverage on their products. This means that if there is an issue with your inverter, they will be able to fix or replace it free of charge.
How to choose a good manufacturer
There are a lot of manufacturers out there when it comes to solar inverters. It can be hard to choose the right one. In this blog post, we will go over some tips on how to choose a good manufacturer.
1. Do your research. Make sure you do your research before choosing a solar inverter manufacturer. The best way to do this is to talk to other people who have already purchased an inverter from the same manufacturer. There are many online forums and websites that can help guide you in the right direction.
2. Look for certifications and awards. Make sure the manufacturer you choose has certifications and awards that reflect their quality and performance. This will give you peace of mind knowing that you are making a purchase from a reputable company.
3. Ask questions. Be sure to ask questions when speaking with the manufacturer about their products. This will help ensure that you understand everything that is involved in purchasing an inverter from them.
4. Check prices and compare them against other manufacturers. Once you have narrowed down your options, it is important to compare prices and features between different manufacturers. This will help you make the best decision for your needs and budget.
Conclusion
Choosing the right solar inverter manufacturer can be a daunting task, but with the help of this guide, you should be able to make an informed decision. When looking for a solar inverter, it is important to consider not only the quality of the product but also the customer service that is available. Additionally, it is important to find an inverter manufacturer that has a good reputation in the industry. Sako is one of the leading companies in this field. If you have any needs or doubts, please do not hesitate to contact Sako!