If you want to buy a 2.4kw inverter, it's not all fun and games. You should think about a lot of things before making your purchase. This blog post goes over a few of these crucial elements for prospective buyers.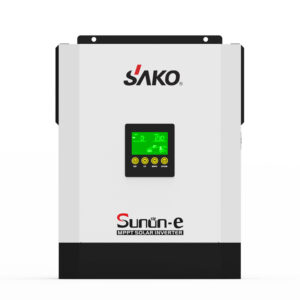 What is a 2.4kw solar inverter?
The direct current (DC) output from a solar panel is converted into the alternating current (AC) required by your home or business equipment by solar inverters. Although solar inverters exist in a variety of sizes and designs, they all function essentially in the same way: they convert the DC electricity generated by solar panels into AC power that can be used with electronics.
2.4kw solar inverters can be used to back up your home's electrical system in case of an emergency in addition to powering your appliances. Solar inverters often feature two power outputs: one for your home's main electrical system and one for your appliances. This way, you may always have access to a dependable supply of AC power.
Considerations
You can never go wrong with a reputable inverter manufacturer when it comes to solar. What you should know about 2.4kw solar inverter manufacturers is as follows:
Industry experience – A reputable inverter manufacturer, like SAKO, would have years of experience. They'll be able to create high-quality solar inverters that are tailored to your demands.
Quality – Check the reputation of the inverter manufacturer you select. Look for businesses that have received accreditation from reputable agencies like UL or CSA.
Customer service – Constantly check to see that the inverter manufacturer you select has top-notch customer service. Don't be afraid to ask them for assistance if your solar system ever experiences a problem.
Warranties – All inverter producers provide warranties for their goods. Before buying an inverter from them, make sure to thoroughly read the terms and conditions.
The qualities of a 2.4kw inverter
There are a few considerations to make while selecting a solar inverter manufacturer. First and foremost, you should ensure that the business has a solid reputation and is recognized for producing high-quality goods. Additionally, confirm that the inverter is suitable for your particular installation and provides the functions you require. Finally, before making a purchase, make sure to shop around.
Conclusion
Before making a purchase, there are numerous things you should understand about solar inverter manufacturers. Never hesitate to get in touch with SAKO for high-quality items and your best selections if you've ever considered purchasing solar inverters from a reputable manufacturer!