To explore the possibilities of sako hybrid inverters for your business, SAKO is just a call away. Whether you're looking to power your operations off-grid or integrate renewable energy into your existing setup, SAKO offers tailored solutions to suit your requirements. Our team of experts is ready to provide valuable insights and guide you through the selection process, ensuring that you make an informed decision for your energy needs.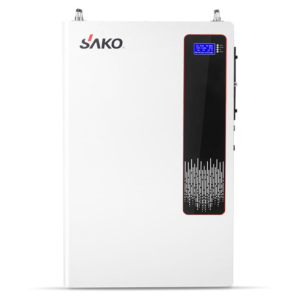 Exploring the Features of the E-SUN 2K Off-Grid Inverter
One of SAKO's standout products is the E-SUN 2K Off-Grid Inverter. This powerful inverter comes packed with features designed to enhance convenience and performance. With built-in WiFi functionality, you can easily monitor and control your energy system remotely using a dedicated mobile app. Stay updated on energy production, track performance, and make adjustments as needed, all from the palm of your hand.
The E-SUN 2K Off-Grid Inverter also boasts the USB On-the-Go function, allowing seamless connectivity with external devices. Whether you need to charge your devices or connect additional equipment, this feature ensures flexibility and convenience in managing your energy system.
To simplify troubleshooting and analysis, the inverter includes a data log events storage feature. This allows you to easily retrieve and examine detailed information about your system's performance, enabling you to identify and address any issues promptly.
For businesses utilizing Battery Management Systems (BMS), the E-SUN 2K Off-Grid Inverter offers a reserved communication port. This ensures smooth integration with BMS, providing comprehensive control and management of your energy storage solution.
Introducing the SUNIN Series Hybrid Solar Inverter by SAKO
Another exceptional product from SAKO is the SUNIN Series Hybrid Solar Inverter. This series has gained popularity in the market due to its impressive features and versatility. With a high PV input voltage range, the SUNIN Series maximizes energy conversion efficiency, allowing you to make the most of your solar power generation.
One of the key advantages of the SUNIN Series is its ability to operate with or without batteries. This flexibility gives businesses the freedom to choose their preferred energy storage setup based on their specific needs and budget. Whether you opt for battery storage or prefer to operate solely on solar power during the day, the SUNIN Series adapts to your requirements.
The user-friendly LCD display of the SUNIN Series makes monitoring and operation intuitive and straightforward. With easy-to-understand visuals and controls, managing your energy system becomes hassle-free, empowering your business to take charge of its energy consumption and production.
Contact SAKO to Learn More about the SUNIN Series and SAKO Hybrid Inverters
If you're considering implementing a sako hybrid inverter solution for your business, look no further than SAKO. Our team of experts is ready to provide detailed information about the SUNIN Series and guide you through the process of selecting the right sako hybrid inverter for your business goals. Contact SAKO today to embark on a journey towards efficient and sustainable energy solutions that empower your business.