When it comes to revolutionizing renewable energy solutions for businesses, SAKO is the name you can trust. Committed to delivering quality and innovative energy solutions, SAKO has established itself as a reliable partner for businesses seeking sustainable power options. With an extensive range of products that includes sako hybrid inverters, SAKO empowers businesses to embrace renewable energy while fulfilling their unique requirements.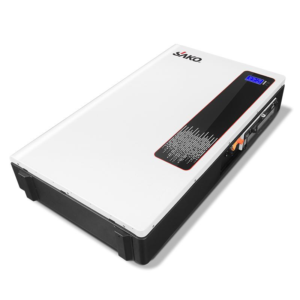 Showcasing the Extensive Range of Products, including Hybrid Solar Inverters
SAKO takes pride in offering a wide array of solar inverters designed to meet the diverse needs of businesses. Our hybrid solar inverters are particularly notable, as we combine the benefits of both grid-tied and off-grid systems. This versatility enables businesses to optimize their energy usage, reduce costs, and contribute to a cleaner environment. SAKO hybrid inverters are crafted with precision and undergo rigorous testing to ensure their reliability and performance.
Emphasizing SAKO's Track Record of Satisfying Business Customers' Needs
SAKO has earned a solid reputation for satisfying the energy needs of countless business customers. Our focus on customer satisfaction and commitment to providing tailored solutions sets them apart in the industry. With a deep understanding of B2B requirements, SAKO collaborates closely with businesses to analyze their energy consumption patterns and recommend the most suitable sako hybrid inverter solutions. By choosing SAKO, businesses gain a trusted partner dedicated to their success in the realm of renewable energy.
Unlocking the Potential of the E-SUN 2K Off-Grid Inverter
The E-SUN 2K Off-Grid Inverter from SAKO exemplifies the cutting-edge technology and features that revolutionize how businesses harness renewable energy. This remarkable inverter is equipped with built-in local WiFi functionality, allowing businesses to easily monitor and control our energy systems remotely. Through a user-friendly mobile app, you gain real-time insights, enabling efficient management of your energy consumption.
The USB On-the-Go function of the E-SUN 2K Off-Grid Inverter ensures seamless connectivity with external devices. This opens up opportunities for businesses to utilize the inverter's power for charging devices or connecting additional equipment, enhancing overall operational efficiency.
Data log events storage is another valuable feature of the E-SUN 2K Off-Grid Inverter. By storing detailed information about system performance, businesses can analyze data logs to identify trends, troubleshoot issues, and optimize energy usage effectively.
For businesses utilizing Battery Management Systems (BMS), the E-SUN 2K Off-Grid Inverter includes a reserved communication port. This integration ensures smooth coordination between the inverter and the BMS, providing comprehensive control and performance optimization for energy storage.
Harnessing Solar Power with the SUNIN Series Hybrid Solar Inverter
The SUNIN Series Hybrid Solar Inverter by SAKO has gained significant popularity in B2B applications, thanks to its exceptional features and versatility. This series offers a high PV input voltage range, enabling efficient energy conversion even in challenging conditions. With the SUNIN sako hybrid inverters, businesses can maximize solar power utilization and reduce dependency on conventional energy sources.
Flexibility is a key attribute of the SUNIN Series. Businesses have the option to operate with or without batteries, depending on their specific needs and preferences. This level of flexibility allows businesses to adapt our energy systems according to varying demands and optimize resource allocation accordingly.
The SUNIN Series Hybrid Solar Inverter features a user-friendly LCD display that provides vital information at a glance. With advanced monitoring and control features, businesses can easily manage energy consumption, analyze system performance, and make adjustments as needed.
Conclusion
If you're a business owner seeking to revolutionize your energy solutions, SAKO is ready to assist you. By offering reliable and innovative sako hybrid inverters like the E-SUN 2K Off-Grid Inverter and the SUNIN Series, SAKO enables businesses to unlock the full potential of renewable energy. Contact SAKO today to explore the range of sako hybrid inverter solutions tailored to meet your unique business requirements. Start your journey towards a greener and more sustainable future with SAKO as your trusted partner.