In today's rapidly evolving energy landscape, businesses are increasingly turning to renewable energy solutions for their power needs. One company at the forefront of this transition is SAKO, a trusted provider of innovative renewable energy solutions. With our impressive range of products, SAKO is revolutionizing the industry, and our 300W Flexible Solar Panels are no exception. Let's explore the features and benefits of SAKO's flexible solar panels and understand why they are the ideal choice for businesses seeking reliable and efficient renewable energy solutions.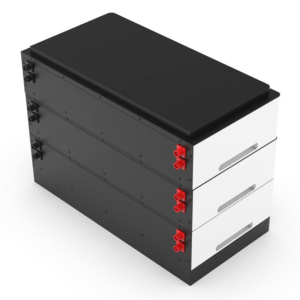 Introducing SAKO: A Trusted Provider of Renewable Energy Solutions
When it comes to renewable energy solutions, SAKO has earned a solid reputation as a leading supplier in the industry. With years of experience and a commitment to quality, reliability, and customer satisfaction, SAKO has become the go-to choice for businesses across various sectors. By choosing SAKO, businesses can trust that we are partnering with a reputable company dedicated to delivering cutting-edge renewable energy solutions.
Introducing the Features of SAKO's 300W Flexible Solar Panels
SAKO's 300W Flexible Solar Panels come with an industry-leading warranty that provides peace of mind to businesses. The transferrable power output warranty covers 10 years at 90% power output and 25 years at 80%, ensuring long-term performance and durability. This warranty showcases SAKO's confidence in the quality and reliability of our products.
One notable feature of SAKO's 300W Flexible Solar Panels is the low moisture permeability back sheet. This feature enhances the durability of the panels by protecting against snail trail defects caused by moisture. Businesses can rely on these panels to withstand challenging environmental conditions and ensure consistent performance over their lifespan.
The high-quality junction box with an IP67 protection grade further contributes to the reliability of SAKO's solar panels. This level of protection ensures that the panels are safe from dust and water ingress, making them suitable for a wide range of applications. Regardless of the environmental conditions, businesses can trust SAKO's solar panels to perform optimally and maintain their efficiency.
Promoting the High Performance of SAKO's 300W Flexible Solar Panels
SAKO's 300W Flexible Solar Panels excel in terms of performance, even under weak light conditions. With high power efficiency, these panels can generate electricity effectively, maximizing energy production throughout the day. Businesses can capitalize on this exceptional performance to meet their energy demands efficiently and reduce their reliance on traditional power sources.
Additionally, SAKO's solar panels are designed to withstand mechanical loads up to 5400 Pa. This impressive load resistance ensures that the panels remain resilient in various weather conditions, including heavy snowfall or strong winds. Businesses can rely on SAKO's panels to deliver consistent performance and durability, even in challenging environments.
The anti-reflective coating on the glass surface of SAKO's 300W Flexible Solar Panels increases module efficiency by up to 2%. This means businesses can harness more sunlight and generate more electricity from the same panel area. Furthermore, the self-cleaning function of the glass reduces maintenance requirements, ensuring optimal performance with minimal effort.
Contact SAKO for More Information on 300W Flexible Solar Panels
If you're considering incorporating SAKO's 300W Flexible Solar Panels into your business's energy infrastructure, reach out to SAKO for detailed product information and personalized assistance. Our expert team is available to provide comprehensive guidance and support, helping you make an informed decision based on your specific requirements.
To contact SAKO directly, visit our website and find the contact details for direct communication. By choosing SAKO, businesses can access reliable renewable energy solutions and contribute to a more sustainable future. Reach out to SAKO today and discover the power of our 300W Flexible Solar Panels for your business.