Are you ready to harness the power of the sun and save both money and the environment? Look no further than SAKO's 30w solar panel price, an investment that is as wise as it is sustainable. In today's blog post, we will delve into why choosing a solar panel from SAKO is not only a smart financial decision but also a crucial step towards creating a greener future.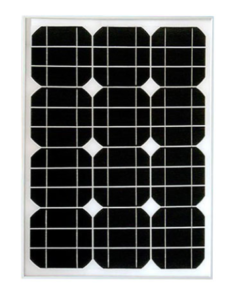 Benefits of Choosing a 30w Solar Panel from SAKO
Are you looking for a solar panel that is both affordable and reliable? If so, then you should definitely consider investing in a 30w solar panel from SAKO. Here are just some of the reasons why choosing a 30w solar panel from SAKO is a wise investment:
Affordability – As mentioned earlier, one of the main reasons why choosing a 30w solar panel from SAKO is a wise investment is because of its affordability. With its competitive price, you can be sure to get your money's worth when you invest in this product.
Reliability – When it comes to solar panels, reliability is one of the most important factors that you need to consider. Fortunately, you can rest assured knowing that SAKO solar panels are built to last and can withstand even the harshest weather conditions.
Ease of installation – Another great thing about SAKO solar panels is that they are very easy to install. Even if you have no prior experience in installing solar panels, you will be able to do it easily with the help of the comprehensive instructions that come with the product.
Tips on Maintenance and Care for Your Solar Panels
Assuming you've already made the wise investment of Sako solar panels, here are some tips to get the most out of your purchase:
-Solar panels should be cleaned at least once a month, and more often if they're located in a particularly dusty or dirty area.
-Be sure to use only gentle, soap-free cleaners on your solar panels; harsh chemicals can damage them.
-You can hose down your panels with plain water, or use a brush designed specifically for cleaning solar panels.
-Never pressure wash your solar panels; the high water pressure can damage them.
Conclusion
Investing in SAKO's 30w solar panel is a wise choice for many reasons. The high-quality materials used to make the panels guarantee that they will last you for years to come without needing any repairs or replacements. Additionally, their easy installation and compatibility with many types of appliances makes them an excellent choice for anyone looking to save money on energy costs while still enjoying reliable power sources. Finally, SAKO offers competitive prices and excellent customer service so you can be sure you are getting the best product available at the most reasonable price.