It might be challenging to choose the best inverter solar power system for your home or business. We'll look at some of the most crucial factors you should take into account before purchasing this blog post.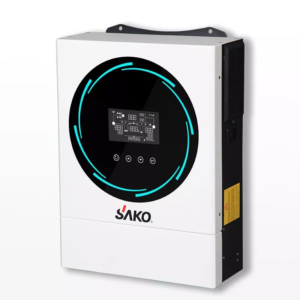 An inverter solar power system: what is it?
All solar inverters have one thing in common: they enable you to get the most out of your solar panels. Solar inverters are a sort of energy converter used to transform solar energy into forms that may be used.
What to look for when choosing a reliable inverter solar power system?
There are a few considerations to make while picking the best inverter solar power system. Make sure you first recognize your needs. Second, make sure you investigate the various inverters that are offered. Last but not least, be sure to pick an inverter that will be dependable and match your unique requirements. Here are some recommendations for picking the ideal solar inverter:
1) Be Aware of Your Needs: It's critical to be aware of your needs before choosing a solar inverter. Do you need an inverter that is simple to install and operate? Or do you require an inverter with the capacity to meet significant power demands? The easiest approach to determine what you require is to discuss your unique circumstances with your solar installer or electrician.
2) Determine your required watts. Make sure you have enough available watts because your inverter can only convert so much power from your solar panels. You can determine your demands with the use of a built-in wattmeter on some inverters.
3) Examine the Different Inverters That Are Available: It's crucial to do your homework before purchasing a solar inverter. There are many various inverters on the market, so it's crucial to pick one that suits your unique requirements. When selecting an inverter, important aspects to keep in mind include power output, price, and warranty.
4) Take the inverter's quality into account. Not all inverters are created equal, and some could have subpar parts, which could lead to issues. Make sure the inverter you select is made by a reputable company, such as SAKO.
Conclusion
All of the aforementioned considerations should be kept in mind while buying solar inverters to make the best decision. And SAKO will always be your logical choice as a manufacturer because we are qualified and experienced!