With a 2.4 kW inverter, you can reduce your monthly energy bill and reduce your carbon footprint over time. Furthermore, it has the potential to cut monthly electricity costs by as much as 40 percent. If you're still with me, keep reading!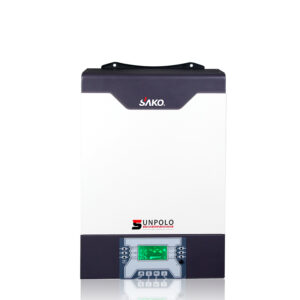 Reasons to invest in a 2.4 kW inverter
It would assist if you had the inverter to power your solar panels and charge your battery.
The inverter facilitates the charging of your battery and the operation of your solar panels.
For the inverter to function, solar power must be converted into usable electricity. This electricity can then be used to power your home or to charge your battery.
A good converter is essential for harnessing solar power during the day. This will allow you to reduce your dependence on the power grid and save money over time.
Remember to purchase an inverter if you want to use solar panels. It will aid in maximizing the effectiveness of your system and reducing costs over time.
The uses of a 2.4 kW inverter
The 2.4 kW inverter is a battery backup system used to power important applications during power outages. Additionally, it is utilized to run heavy machinery and tools in outlying places.
The 2.4 kW inverter has multiple possible applications in the house, including use as a standalone unit or as part of a larger network. Therefore, picking the correct inverter for your individual needs is vital.
Conclusion
Using an inverter of 2.4kW to power your home is a breeze. Small, lightweight, and simple to operate, these units can provide reliable power for nearly any household appliance in the event of a power failure. A SAKO 2.4 kW inverter is an excellent choice if you need a safe and reasonably priced electrical solution for your house.